Emergency Locksmith in Boulder City Get Emergency Locksmith Services For Residential And Commercial Locks in Boulder City, Including Car Key Assistance, Lock Replacement, And Repair, As Well As Key Cutting, All Provided Quickly by Mister Locksmith.
Mister Locksmith offers 24/7 emergency locksmith services in Boulder City for any lockout emergency related to homes, businesses, or vehicles. If you accidentally leave your keys inside your car or home, don't worry - we can turn the impossible into possible with just a phone call. Our expert team will quickly respond to your request, ensuring you get the necessary assistance for Door Lock Opening. We've got you covered whether you're locked out of your office, residence, or car. Our emergency locksmith services are just a phone call away, and we're always available to help you out of any tight spot. We're a reliable and trustworthy locksmith company that prioritizes providing high-quality solutions to our clients.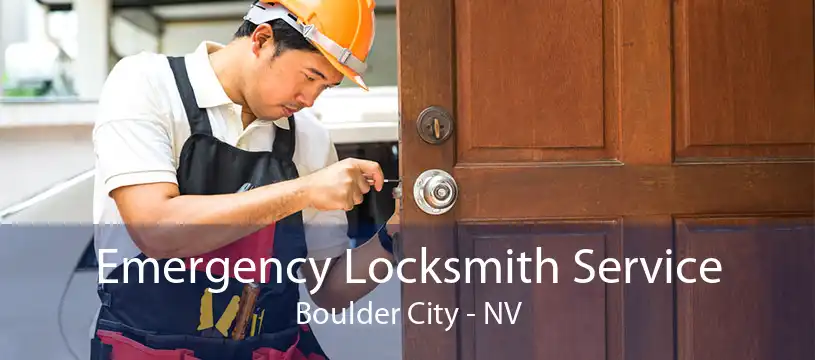 Our Emergency Locksmith Service in Boulder City, NV
Quick And Fast Locksmith Service
24/7 Expert Locksmith Working Team
15 Minutes of Emergency Locksmith Service
Latest Lock Opening Technology
Professional Locksmith Team
Emergency Lock Repair in Boulder City, NV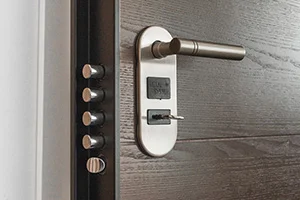 We work with the following types of locks in an emergency in Boulder City, NV:
Padlocks
Deadbolts
Knob Locks
Lever Handle Locks
Cam Locks
Rim/Mortise Locks
Euro Profile Cylinders
Wall Mounted Locks
At Mister Locksmith we offer emergency locksmith services throughout the entire area of Boulder City, NV.
Quick And Fast Locksmith Service in Boulder City, NV
If you're dealing with an urgent situation and require immediate assistance, we're here to help. Whether your pet is trapped in a cage, vehicle, or wandering, and the door is jammed or locked, it requires a fast response. We provide rapid Emergency Locksmith Services in Boulder City, NV to address these issues. Don't hesitate, simply call us, and we'll arrive promptly to provide quick and efficient service.
24/7 Lock Expert Working Team in Boulder City, NV
We're here to assist if you're in a bind and require assistance. We assist our customers at all times, without regard for the time of day. We are committed to serving you 24/7 Locksmith Services. Once you contact us, resolving your issue becomes our top priority. We can help you with all types of smart lock issues.
15 Minutes Emergency Locksmith Service in Boulder City, NV
In an urgent situation where you are locked out in the cold and need a locksmith right away, don't hesitate to call us. Our goal is to arrive at your location within 15 minutes. This emergency locksmith service sets us apart from others, and we provide it across Boulder City, NV. With our team of Professional Locksmiths, we cover the entire area of Boulder City, NV. At Mister Locksmith, our services are prompt and swift, and we frequently reach our customers in under 15-20 minutes.
Latest Locksmith Technology In Boulder City, NV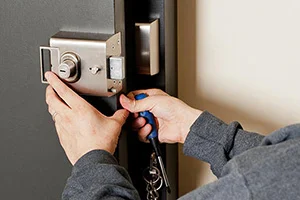 At Mister Locksmith, we understand the importance of the latest technology in the locksmith industry. That's why we use advanced Lock Opening Technology to ensure that your locks remain intact and undamaged. Our skilled locksmith team will unlock your doors without any signs of force or damage. With our cutting-edge technology and expert team, we guarantee the best emergency locksmith service for you.
Professional Locksmith Team in Boulder City, NV
Our Mister Locksmith team is equipped with the latest lock opening technology, ensuring the safety of your locks. We are a team of trained professionals who value the integrity of locks. Unlike unprofessional and untrained locksmiths, we Open Locks without damaging them. Our hard work and expertise ensure that we resolve any lock issues without creating more trouble. Choose us for reliable emergency locksmith services in Boulder City.
Frequently Asked Questions About Emergency Locksmith Service
Yes, we do work 24 hours a day and 7 days a week.
No, we work 24 hours and we don't celebrate holidays.
There are no special hours for us. We are always available in all around Boulder City, NV
We are located near you in Boulder City, NV. We serve all-round Boulder City, NV and nearby neighborhoods.