Locked Out Of Your Car In East Valley, NV. Call Us, The #1 Car Locksmiths, For Fast And Efficient Service. We Specialize In Unlocking Car Keys Locked Inside The Car. Don't Panic, Just Call Us And We'll Get You Back On The Road In No Time.
Getting locked out of your car can be frustrating and stressful, especially when you have no spare keys. If you're searching for "car locksmiths near me" in East Valley, NV, look no further than Mister Locksmith. We offer fast and reliable Car Keys Locked Service to help you get back into your vehicle. Breaking the car window to retrieve your keys is not the solution. At Mister Locksmith, we provide quick car key locksmith service to resolve the issue without damaging your car. Our experienced and responsive car locksmith technicians will reach you promptly and unlock your car door. Don't let a locked car ruin your day. With our fast car key locksmith services in East Valley, NV, you can be assured that you will get back on the road in no time. So, the next time you're locked out of your car, call Mister Locksmith for a quick solution to your locked car keys problem.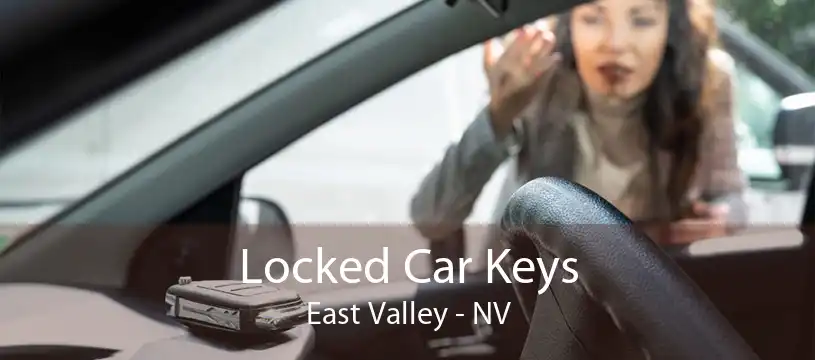 Our Car Keys Locked Out Services in East Valley, NV
When it comes to car lockouts, we understand the importance of prompt and reliable service. At Mister Locksmith, we offer a range of car keys locked out services in East Valley, NV to get you back on the road as quickly as possible. Our services include:
Roadside Car Unlock
Old Car Unlock
Electronic Car Unlock
Duplicate Keys Of Trunk And Door
Broken Keys Inside The Keyhole
Keyless Entry Locked Keys in Car
Roadside Car Unlock in East Valley, NV
Are you stranded on the side of the road in East Valley, NV because you locked your keys in your car? Don't worry, we've got you covered. At Mister Locksmith, we offer reliable roadside car unlock services to get you back on the road in no time. Whether you lost your car keys, left them inside the car, or broke them in the lock, our Experienced Locksmiths will come to your location and unlock your car door safely and efficiently. Just give us a call at 775-522-8885 and we'll be there to assist you right away.
Old Car Unlock in East Valley, NV
If you own a classic old car, it's understandable that you have a lot of memories associated with it. But what if you accidentally lock the doors and you don't have the button keys? You might be tempted to break the door or glass, but that will only cost you more money. Instead, you can call Mister Locksmith for their old car unlock service in East Valley, NV. We offer affordable rates that won't put a dent in your budget. Plus, since old classic cars usually have a button lock system, we can often unlock the car without breaking anything. And don't worry, we'll make sure your lock stays in its original condition.
Electronic Car Unlock in East Valley, NV
Electronic cars come with a remote to unlock them, but what if you lose it or forget it somewhere? This can be a major hassle in case of an emergency. However, you can rely on the certified Car Unlock Service providers at Mister Locksmith to solve your locked car problem. Our expert team specializes in providing fast and reliable electronic car unlock services in East Valley, NV, ensuring the safety of your vehicle's security system. We guarantee that our one-time door unlocks services will not interfere with the genuine remote, leaving you worry-free.
Duplicate Keys of Trunk and Door in East Valley, NV
Looking to upgrade your car's locks or have a second-hand car with stuck locks or a locked trunk? Mister Locksmith can help you with our duplicate keys of trunk and door service in East Valley, NV. Our experienced team can provide you with a secure lock installation or a duplicate key for your classic car's door with our 24/7 Locksmith Service. If your car isn't starting and everything else seems fine, it could be a problem with the starting switch, which we can replace at affordable rates. Trust us to keep your car secure and running smoothly.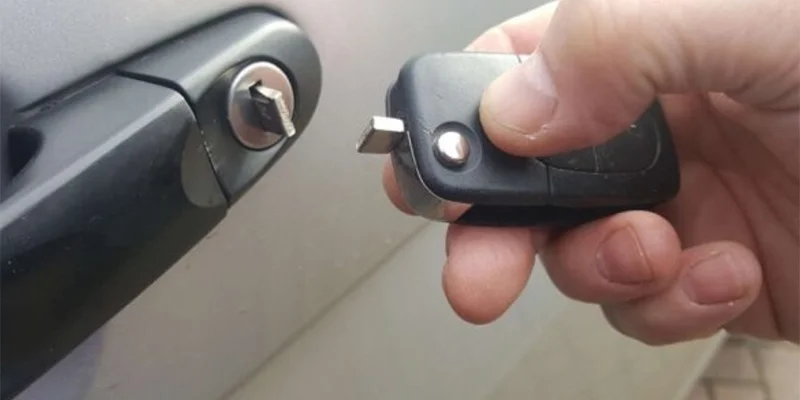 Broken Keys Inside Keyhole in East Valley, NV
If you find yourself in a situation where the key has broken inside the keyhole and you are unable to open the door, don't panic. Just give us a call at Mister Locksmith and our expert team will come to your location in East Valley, NV for Locks Rekey. We have the necessary tools and expertise to safely remove the broken key from the keyhole without causing any damage to the lock or the car. We provide professional and reliable services to save the car lock and ensure that you have access to your vehicle again in no time.
Frequently Asked Questions About Locked Car Keys
An additional method is to make use of a door quit (or wedge) and also a lengthy metal rod. Then, you take the exact same approach, placing the wedge into the top of the door to make an opening. Place the rod right into the opening and utilize it to lower on the unlock button of your car.
If you have the conventional kind of auto door locks, then you should be able to open this by utilizing a paperclip or a hairpin. If you are using a paperclip, open it up to make sure that you have 2 prongs to the clip, similar to the hairpin. Place your lock picking tool right into the car lock and also move it backward and forwards..
Keyless ignition likewise makes it more difficult to secure your type in the auto or the trunk. For one point, the fob can stay safe and tight in your pocket at all times. But some systems are smart enough not to permit the doors to secure if, for one reason or another, you leave the fob inside the lorry or in the freight location.