Protect Your Business with Professional Commercial Locksmith Services in Elko, NV. Trusted Experts in the Installation, Replacement, and Repair of Office Locks, File Cabinet Locks, Deadbolts, Master Keys, and Re-Keying
Running a business in Elko, NV can be challenging, especially when it comes to protecting your valuable assets and employees. With expensive equipment and sensitive information on the line, it's crucial to have a reliable and secure security system in place. That's where Mister Locksmith comes in - we offer a comprehensive Commercial Locksmith Solution to meet all of your needs. As the trusted provider of quality commercial locksmith services in Elko, and surrounding areas, we're committed to keeping your workplace or business property safe. Our team of highly skilled and professional locksmiths is an expert in door lock replacement, lock repair, and commercial door lock installation. Whether you're locked out of your commercial property, need to replace a storefront door lock, or require electronic commercial door locks in Elko, NV, Mister Locksmith is the go-to choice for fast and convenient commercial locksmith services. And with our fully insured, bonded, and licensed security services, you can rest assured that your business is in good hands. Contact us today to experience the best commercial locksmith services in Elko, NV.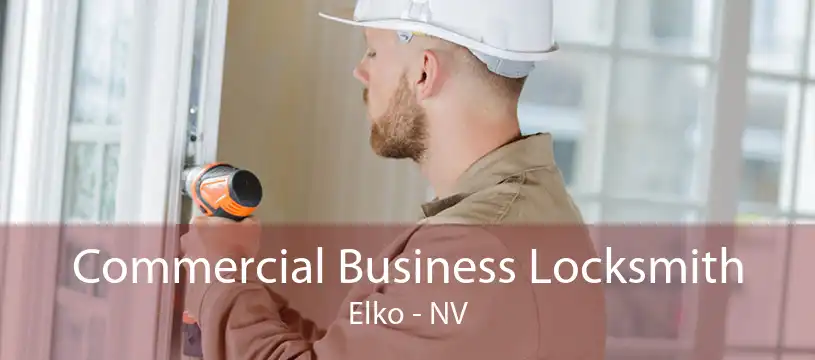 Our Commercial Locksmith Services in Elko, NV:
Master Re-keying
Digital Lock Service
New Lock Installation
Service And Reprogramming For Digital Locks
Computer Locks
Maintaining And Repairing Locks And Keys
Providing Security Upgrades
Commercial Lockout
Commercial Door Repair
Unlocking And Repairing Of Safes
Unlocking Of The File Cabinet
Authorized Key Duplication
Installation And Repair Of Commercial Safes
New Commercial Lock Installation in Elko, NV
If you're worried about the security of your commercial property, it's crucial to ensure that all locks are functioning correctly. Mister Locksmith can help you with that by providing you with a new commercial lock installation in Elko, NV. We understand that a lock can break or get damaged anytime, which is why we offer prompt services to address this issue. Our team of experts is always ready to install new commercial locks, including Push Bar Locks and other types of locks for commercial buildings in Elko, NV. We take pride in providing our customers with a full line of commercial locksmith services, so you can trust us to keep your business safe and secure. Contact us today to learn more about our services!
Providing Commercial Security Upgrades in Elko, NV
Our skilled commercial locksmiths in Elko, NVunderstand the importance of upgrading security measures for businesses. At Mister Locksmith, we consider the tactics thieves employ and make recommendations for commercial security upgrades. We are constantly monitoring the latest trends and techniques used by criminals to manipulate Commercial Locks. If we notice any suspicious activity or an increase in attempts to bypass your current locks, we advise business owners to upgrade to a more secure version of locks to ensure optimal security and protection for their company in Elko, NV.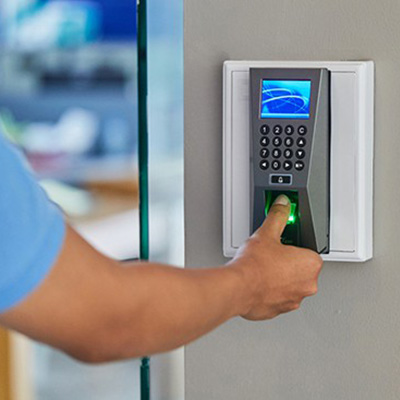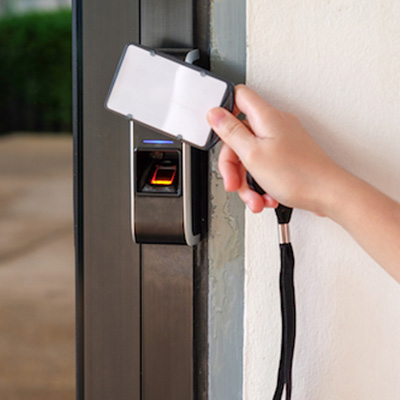 Commercial Lockout Response At Mister Locksmith
Sometimes unforeseen circumstances can occur in a business where the work team gets locked out of the office. In such situations, calling a reliable Commercial Locksmith in Elko, NVfor immediate assistance is crucial. At Mister Locksmith, we understand the urgency of the matter and provide a prompt Lockout Response in Elko, NVto get your team back to work as soon as possible. Don't waste precious time searching for alternate solutions, call us at Mister Locksmith for fast and reliable assistance.
Unlocking And Repairing of Business Safes in Elko, NV
Looking for unlocking and repairing your business safes in Elko, NV? Look no further than Mister Locksmith! Our experienced Residential Locksmith specialists are always available to help you with safe-related issues, such as unlocking safes that you may have forgotten the combinations for, repairing hardware malfunctions, or breaking into safes that have been locked by a former employee. Trust us to provide reliable and efficient safe unlocking and repair services for your business in Elko, NV.
Digital Lock Service in Elko, NV
In today's fast-paced world, digital locks have become popular for commercial buildings in Elko, NV. However, just like any other lock, they also require proper maintenance and Lock Repair Services to ensure their efficient and reliable operation. That's where Mister Locksmith comes in. We offer professional digital lock services in Elko, NV, including installation, repair, and maintenance, to ensure that your digital locks are always functioning at their best. Our certified and skilled locksmiths are trained to handle various types of digital locks, and we guarantee prompt and reliable service for all your commercial locksmith needs in Elko, NV.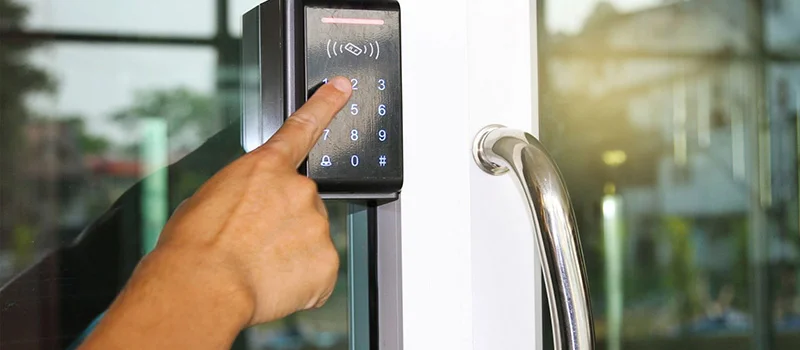 Why Choose Us For Commercial Locksmith in Elko, NV?
When it comes to securing your business, no one does it better than a commercial locksmith. At Mister Locksmith, we are dedicated to providing top-notch security solutions for businesses of all sizes. We offer a wide range of commercial locksmith services, including installation and repair of complex locks, high-tech setups, and office locks in Elko, NV. We understand that emergencies can arise at any time, which is why we offer reliable and trustworthy services to address your Commercial Locksmith Needs. Whether you need a broken lock repaired or are dealing with a lockout situation, Mister Locksmith is the go-to locksmith company in Elko, NV. Contact us today to avail of our professional locksmith services, which are just a phone call away.
Frequently Asked Questions About Commercial Business Locksmith
The best means to recognize whether a commercial locksmith professional is trustworthy to investigate them ahead of time. Call them, ask them detailed inquiries, and check their reviews. If you're in a rush, watch out for locksmith professional companies that respond to phone calls with common expressions like "locksmith services," instead of a certain name.
Be Clear Regarding the Locksmith Professional Services You Need
Discover Who Can Give the Service
Ask Which Locksmith Professional Providers Are Covered
Obtain a Quote for the Cost of Solutions
Demand to See Credentials
Focus on the Documents
Get an Invoice for the Locksmith Service.<.li>
Because of the very low cost of the key pins in the locks, rekeying is often much cheaper than getting your locks changed. For example, if your residence has several locks and each lock has a different trick, which can be inconvenient, you might want to rekey the locks to all matches the exact same key.